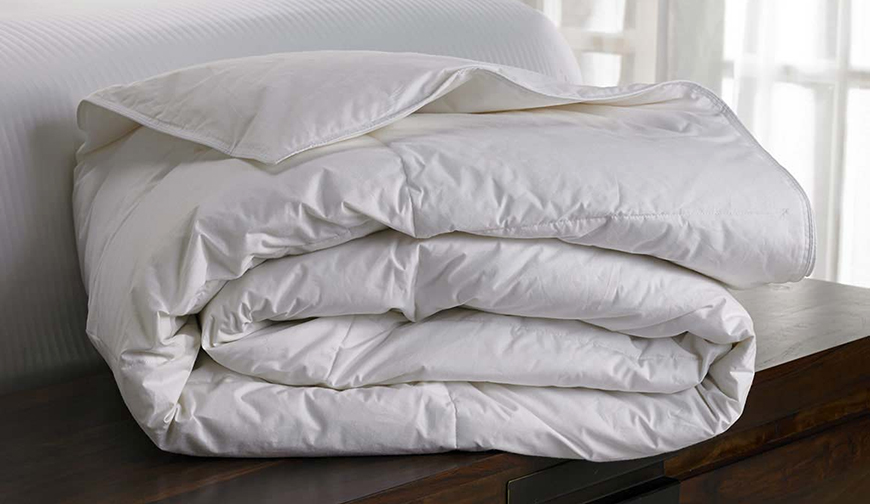 We wash your duvets so that you can enjoy a restful and nice sleep!
Do you have the wardrobes full of blankets or duvets that you cannot wash in your washing machine because of large volume?"Curatica Brasov" drycleaners comes to your help, washing them in an industrial washing machine so that you can enjoy again the warmth and comfort they offer!
Our team hygiene perfectly thick duvets, synthetic duvets and blankets, all taken from the clients' address and transported free of charge to the return to Brasov.
The quality of thorough washing and cleaning is possible with the help of the professional industrial washing machine, the washing temperature is maximum 50 degrees Celsius, at the end of the washing all items have a nice smell. The detergents used by us for washing are the best quality, because we care to the health of our clients and at hygiene and we are aware that a restful sleep is more important than any other thing.
The ones who call on us can protect their washing machine because big beds or thick duvets would destroy its mechanism. The drying time is greatly reduced in comparison to the one at home, there is no risk of destroying the fabrics during drying and washing. At us, your blankets and duvets will be well cleaned and will have a nice smell, and most important is that they will not be deteriorated!
Galeriile Orizont 3000 – Stand C1, Piața Astra – Brașov. Luni-Vineri: 09-17 – Sâmbătă: Închis